Luxembourg is a country 2,586 km2 in size with a population of 590,000 including 47.7% foreigners, located in the heart of Europe between Germany, France and Belgium. Two-thirds of the foreign workers in Luxembourg are cross-border workers residing in the three neighboring countries.
The three administrative languages of the country are Luxembourgish, German and French. The people of Luxembourg are cosmopolitan and English is commonly used.
Its capital is Luxembourg City that was founded in the year 963. Luxembourg City has many historical sites, and its fortress is a UNESCO world heritage site. Today Luxembourg is one of the largest world financial centers, and it is along with Brussels and Strasbourg one of the capitals of the European Union (EU), of which it is a founding member.
The Logistics industry, composed mostly of transport and warehousing, employs 23,500 people and involves nearly 1,200 companies.
Concerning foreign trade, exports from Luxembourg represent:
nearly 12 billion euros, including 9 billion euros towards other countries of the European Union
nearly 10 billion euros total toward other countries of Europe, including non-Member States.
Its imports, moreover, represent more than 18 billion euros, including more than 16 billion from other countries in Europe, nearly all of which are members of the EU.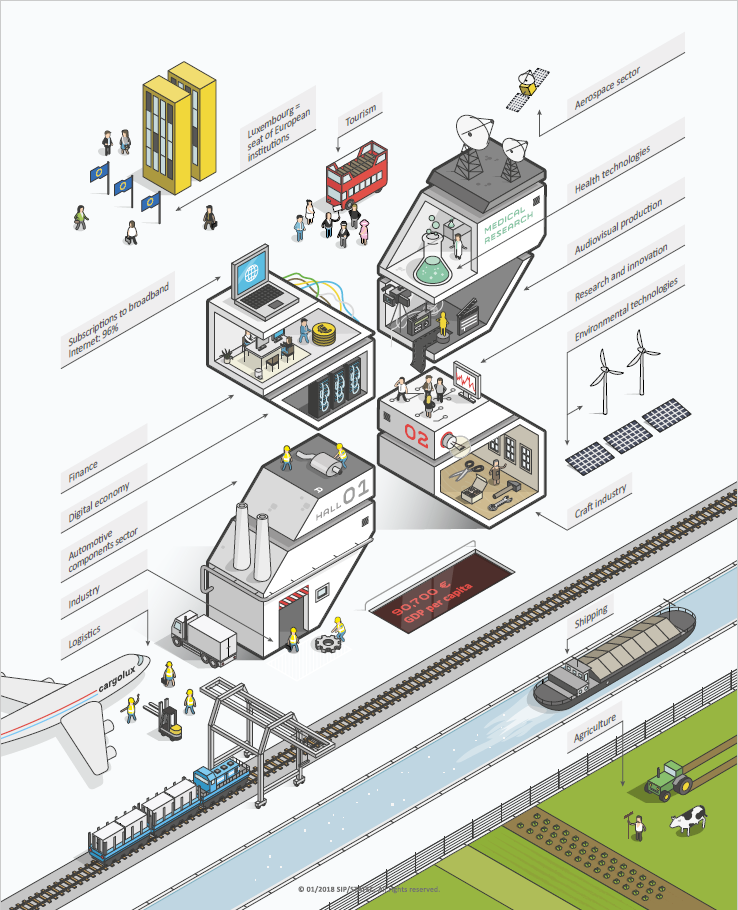 Luxembourg is distinguished in particular in the following 12 sectors:
logistics
aerospace
automobile equipment
finance
high technology
intellectual property
research and development
life sciences
company headquarters
clean technologies
information and communication technologies
river and maritime transport.