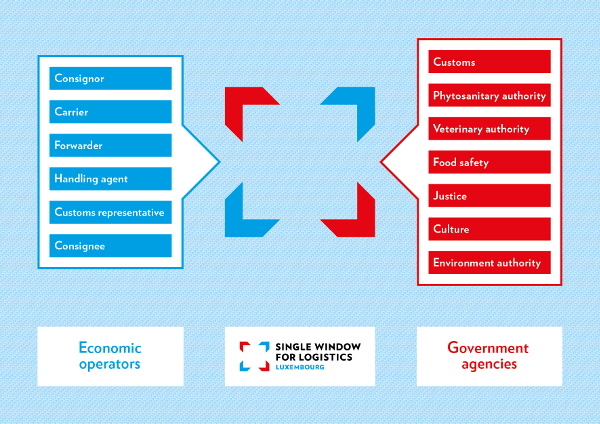 The Single Window for Logistics (SWL) programme is an initiative of the Luxembourg Government meant to facilitate trading and communication between economic operators and government agencies in the logistics sector. It offers a single administrative point of access to electronic exchanges related to international trade flows.

The Single Window for Logistics will benefit to stakeholders implied in import, export and intra-Community movements passing through Luxembourg.

The SWL programme is coordinated by the Ministry of the Economy in close collaboration with numerous public and private partners. Its implementation is done by delivering different projects contributing to an ecosystem in favor of collaboration and standardization.
The Customs and Excise Administration and the Government IT Center (CTIE) play a major role in the SWL programme with the implementation of the single entry to the state.