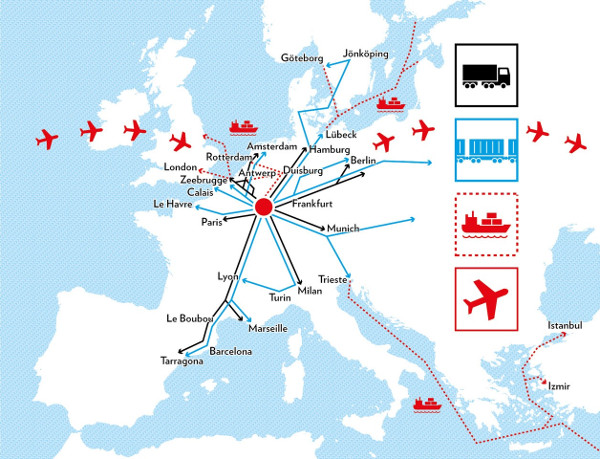 Luxembourg offers many advantages to logistics operators. It offers access to a territory representing 60% of the GDP of the European Union (EU):
in barely one day by road transport
in less than two hours by air transport.
Luxembourg allows access to the EU customs and fiscal territory.
In 2016, Luxembourg held 2nd place in the world classification for logistics performance established by the World Bank, published in its twice-annual study entitled "Connecting to Compete".
The Cargo Center at the airport, the Bettembourg rail/road terminal and the Mertert river port enable Luxembourg to play a major role in multimodal freight transport and to be a logistics hub in the heart of Europe with: