Luxembourg has an air-cargo network including more than 100 destinations on six continents from the airport Cargo Center.
Luxembourg is the headquarters of Cargolux Airlines and is often a major European hub for other air-freight carriers (China Airlines, Emirates, Yangtze River Express, Silkway Airlines, Atlas Air et Qatar Airways).
In 2017, 938,000 metric tons of cargo were transported via Luxembourg, which represents a growth of 14% with regard to the previous year. The airport ranks thus in 6th position of the most important freight airports of the European Union.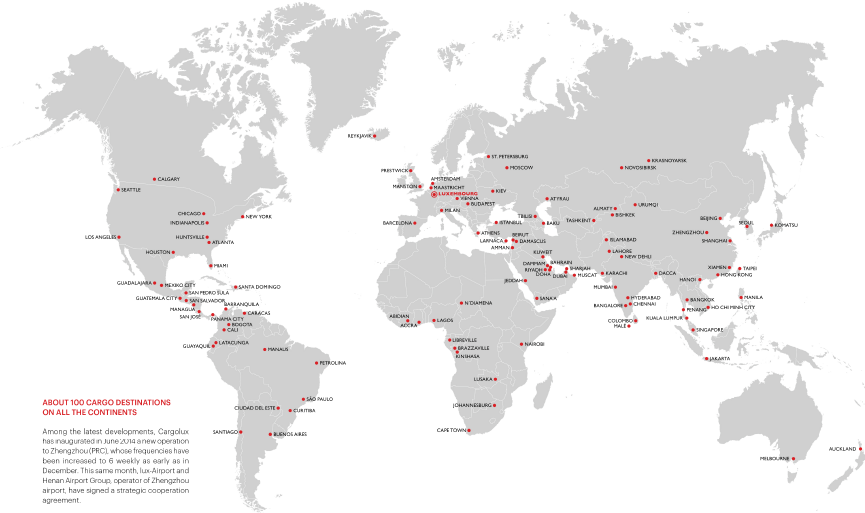 AT A GLANCE
presence of leading air carriers (Cargolux, Qatar Airways, China Airlines, Panalpina)

direct flights to/from all continents

uncongested airport, no slot restrictions

competitive landing fees.