Companies that meet certain compliance and security criteria may request the Authorized Economic Operator (AEO) status from the customs administration in their country.
All companies in the international logistics chain - importers, exporters, carriers, customs representatives - may request the AEO status, regardless of their size.
The Customs and Excise Administration in Luxembourg has authority to deliver the AEO status to companies whose main accounts as well as all documentation and archives are in Luxembourg.
AEO status delivered by Luxembourg is recognized by all customs authorities of the European Union (EU). The validity of the AEO certificate is permanent, however the Customs and Excise Administration regularly checks to make sure that the company is still compliant to all the criteria for obtaining the status.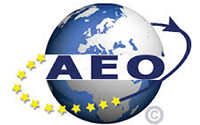 There are two different statuses:
AEO status for customs facilitations (OEAC)
AEO status for security and safety (OEAS).
The two statuses may be combined in Full AEO status (AEOF).
The benefits of AEO status
Companies that have AEO status are entitled to benefit from certain advantages:
Benefits linked to having AEO status

AEOC

AEOS

Easier access to customs facilitations

X

Reduced amount of comprehensive guarantee

X

Reduced transfer of data for entry summary declarations

X

Reduction of physical and documentary controls

related to security and safety

related to other customs laws

X

X

Prior notification in the case of physical control

related to security and safety

related to other customs laws

X

X

Priority treatment in the case of control

X

X

Possibility of choosing a specific place for the control

X

X

Access to mutual recognition programs in place with third countries

X
The EU takes part in mutual recognition programs with third countries that have put in place statuses similar to AEO status: Norway, Switzerland, Japan, Andorra, United States of America and China. Negotiations are in progress with other countries.
Companies having AEOS or AEOF status benefit from the same advantages as local operators that have obtained the local status.
Criteria for granting AEO status
Operators wishing to request the AEO status must meet the criteria for obtaining the status:
| Criteria for granting AEO status | AEOC | AEOS |
| --- | --- | --- |
| Absence of criminal conviction for serious criminal infraction linked to the activity of the requester or of persons charged with customs clearance and logistics | X | X |
| Satisfactory history regarding compliance to customs requirements | X | X |
| Customs standards for professional skills or qualifications | X | |
| Accessibility to customs and transport records meeting the requirements of the Customs Administration | X | X |
| Financial solvency | X | X |
| Adequate security and safety measures | | X |
Companies that wish to request the AEO status must file a self-assessment questionnaire in support of their request to the Customs and Excise Administration. This questionnaire is a good indicator of the conditions of admissibility of the request: It allows companies that wish to initiate an AEO certification process to prepare internally so that their request succeeds.