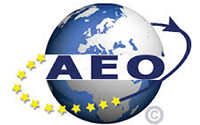 The Authorised Economic Operator (AEO) status was adopted in the wake of the 11 September 2001 attacks. Its aim was to strengthen the security of commercial trade. Under the aegis of the World Customs Organization, customs authorities developed a worldwide strategy to protect international trade, an indispensable source of economic wealth for the Countries. The goal of this strategy was to:
develop a regulatory environment for trade favourable to reliable economic operators and
strengthen the security of the international supply chain.
In addition to legal benefits concerning customs and security, the AEO status authorisation invites companies to adapt their organisation to customs processes. The authorisation helps assess and control the procedures of the AEO company, thus resulting in better internal control and communication between services. Moreover, it also helps optimise processes in logistics and customs formalities.
The AEO status authorisation also promotes better relations between the customs authorities and the AEO company based on mutual trust. International recognition of the AEO status authorisation gives a competitive advantage to the AEO company, since trade with another AEO-certified company is easier to conduct.
In Luxembourg, the point of contact for AEO matters is the Customs and Excise Administration. For details on the conditions and formalities linked to obtaining the AEO status authorisation, please visit its official website.