Logistics is not only about moving goods around the world. It has also to do with the flow of information related to the shipment of goods. Therefore, redundant national and international high speed connections as well as data centres meeting high security and technical standards, are key factors when it comes to supply chain management.
Excellent international and national connectivity
redundant high speed connections with fiber optic networks to all major European POPs (e.g.: Teralink, Luxconnect) and a satellite connectivity (SES)
an internet exchange point offered by LU-CIX Luxembourg Commercial Internet Exchange.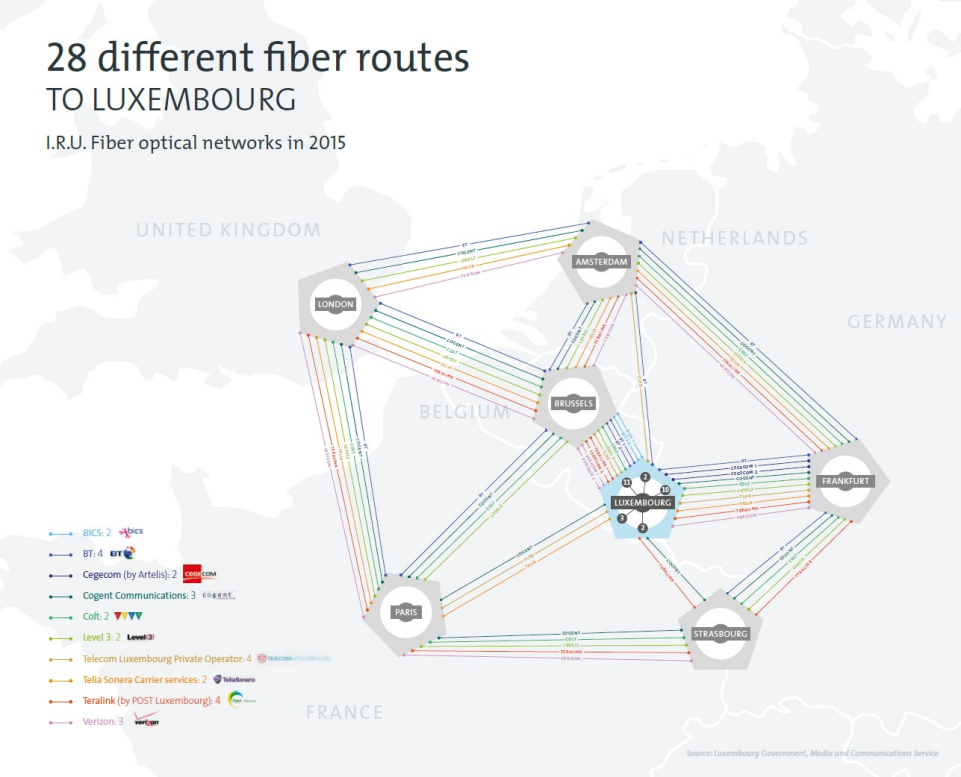 State-of-the-art digital infrastructures
Luxembourg offers a resilient and secure ICT environment, affordable and easy to reach. The international security requirements of the banking sector have led the country to a high level of expertise which enables the broader economy to benefit from high security standards.

Luxembourg was the first European state to set up a public key infrastructure called LuxTrust to manage electronic signatures and certificates for government applications as well as for the private sector (e-banking, e-commerce, etc.).

23 high-level data centers are operational, representing more than 46,000 m2, giving Luxembourg one of the largest densities of data centers in the world. These data centers meet the highest safety standards (Tier III and IV) and comply with stringent energy-saving guidelines.
Luxembourg has acquired a supercomputer with an immense calculating power. It is known as MeluXina and is operational since June 2021.
A trusted and compliant blockchain infrastructure will be set up by the private-public Infrachain initiative and will be made available for start-ups and established companies developing new services.