Definition
An organic food product is a product resulting from organic agriculture. Organic agriculture applies natural methods of production and does not use synthetic chemical products and genetically modified organisms (GMO).
A European organic logo has been used in the European Union (EU) since 2010.
To receive the organic label, a product must be composed of at least 95% of ingredients from organic agriculture (meat, fruits, vegetables, fish, etc.).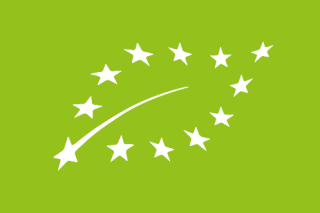 Obligations and controls
To be allowed to place an organic logo on its food products, a company must submit to the control procedure and must receive organic certification for its products. If the ingredients it uses are imported, the imported products must be certified in compliance with European regulations concerning organic products.
Some countries are recognized as having laws on organic products at least as severe as that of the EU. These countries are shown in a list, and the imports from these countries are subject to an accelerated procedure.
Products labeled organic originating from any other countries are subject to a more in-depth inspection and are subject to an importation file managed by the Administration of Agricultural Technical Services (ASTA).
If there is any doubt, the ASTA may require that the product is not placed on the market with the organic label as long the ASTA has not received proof of the organic origin of the goods.
The following figure shows an example of the organic labeling for an organic product coming from Luxembourg, with the mandatory EU logo and an optional national logo.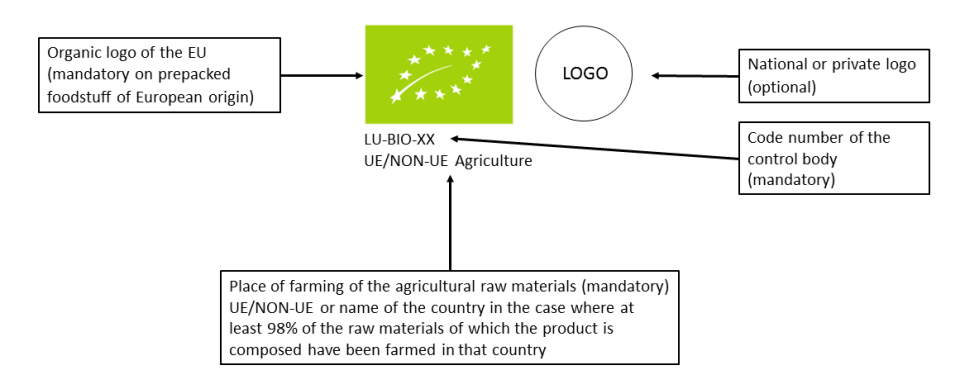 Related organizations
The Administration of Agricultural Technical Services is responsible for:
supervising organic certification in Luxembourg.
verifying the proper use of the organic label on imported products
certifying private control agencies and organic products.
The list of control agencies may be viewed on the ASTA website.