Definition
The TIR Carnet allows road transport of goods in transit between member countries of the TIR Convention. It facilitates the circulation of goods under duties and taxes suspension, by simplifying the customs procedures.
Import and export customs declarations still must be completed in the country of departure and the country of arrival. But the TIR Carnet substitutes for other declarations and guarantees that, without the TIR Carnet, must be established locally in each country crossed by the means of transport.
According to the European Union (EU) regulation, the TIR procedure may be used in the EU only in case of transit movements:
starting or ending outside of the UE customs territory, or

for movements between two points of the EU customs territory going through the customs territory of a third country.
The TIR Carnet physically accompanies the goods and their means of transport.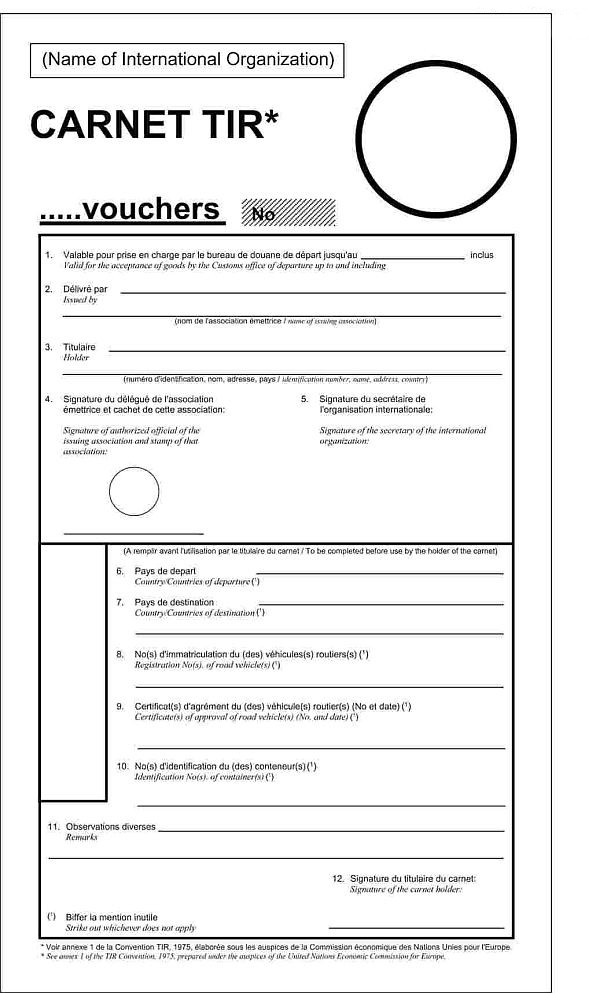 Related products
The TIR Carnet may be used for the transport of all goods by road, except for tobacco and alcohol.
Related procedures
The following procedure on the Guichet.lu website describes how to apply for a TIR Carnet:
Related documents
Depending on the type of goods, the TIR Carnet is accompanied by other required documents and certificates such as, for example: CITES permit, health certificate, phytosanitary certificate, export license for cultural goods, import, export and transit authorization...
Related organizations
In Luxembourg, the TIR Carnet is delivered to the carrier by the Belgian road haulage and logistics providers federation (Fédération Royale Belge des transporteurs et prestataires de services logistiques - FEBETRA).